Much loved comedy short, Special 1 TV has been experiencing some fairly turbulant times recently. The show took the drastic measures of sacking the much loved thing - Sven.
The show offers a satirical take on all things football and is centred around Jose Mourinho - who's nickname is the Special One (hence the name). His panel also consists of Wayne Rooney and Sven's replacement Fabio Capello - referred to as the cabbage.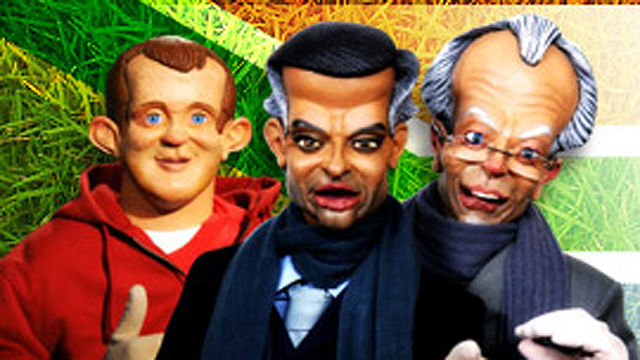 Sven (Sven Eriksson) was booted off the show a few weeks ago and sicne then the show's view count on youtube has dwindled. Here are the figures:
The previous 3 shows before the show entitled "Sven is sacked" averaged - 13117 views - on Youtube
The next 3 shows post the show entitled "Sven is sacked" averaged - 6139 views - on Youtube
The online community has voiced calls for the return of Sven through Facebook groups and calls on Twitter.
It was hinted in the shows last outing that Sven may make a return to the show. Not only through the vast amount of emails read by Wayne but also through a 10 second clip at the end of the show. See below:
It is hoped that Sven may make a much awaited return in the next episode.
Do it!