One of the greatest rivalries in the world will be on show as Manchester United take on Arsenal in round 17 of the English Premier League. Both teams have been in spectacular form this season with Arsenal sitting in equal first and Mancheser in third just two points behind. With both teams qualifying for the round of 16 in the Champions League midweek morale in the camps will be high.
Arsenal are coming in off the back of the 2-1 Fulham victory where Samir Nasri showed his class by slotting home two unbelievable goals to lead his team to victory. Manchester had their game against Blackpool postponed due to a frozen pitch. They will be hoping that they can replicate the form of two weeks back where they hammered Blackburn 7-1, with Berbatov scoring a record equalling five goals in a single premier league match.
Arsenal Team News:
Injury has plagued the Arsenal camp for the past few weeks, but they have showed their depth and youth talent by seemingly playing better. Once again Arsenal will sweat on the fitness of Cesc Fabregas who continues to struggle from his hamstring injury suffered a few weeks back. Diaby is also out with an ankle injury but will be given as much time possible to prove his match fitness. Almunia and Vermaleen are still out and will not feature. However Van Persie may make a Premier League return after his prolonged injury lay off.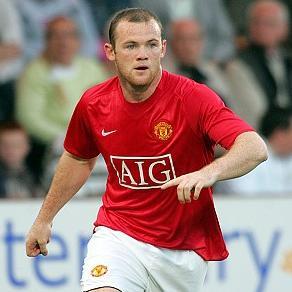 Manchester United News:
A team boost for Manchester United as their defence will be toughened, with the addition of Ferdinand and Evra in the squad. Sir Alex Ferguson will be wanting Paul Scholes to be ready for the clash, but he also has injury concerns. Valencia is still out through injury, but is recovering well. Michael Owen and Owen Hargreaves will also be unavaliable due to injury.
As is always the case with Manchester United vs Arsenal goals will be a factor and I'm expecting a hgh scoring affair. Injury concerns will also play a part with squads not being finalised until the whistle. This is a game not to be missed.
Match Prediction - Manchester United 2 - Arsenal 3
What do you think? Comment with your prediction, those with correct predictions will have their chance to feature in English blog next week.