League matches in Italy and England have been postponed due to a wintery Christmas that is amounting in Europe. Games across both countries have been moved to after the Christmas break giving teams an early holiday. The much anticipated Chelsea vs Manchester United was one of those games, as Stamford Bridge was almost impossible to enter due to the snow.This was most likely to the dismay of United who were favourites heading into the clash after their brilliant form over the past few rounds compared to Chelsea's more than disappointing form.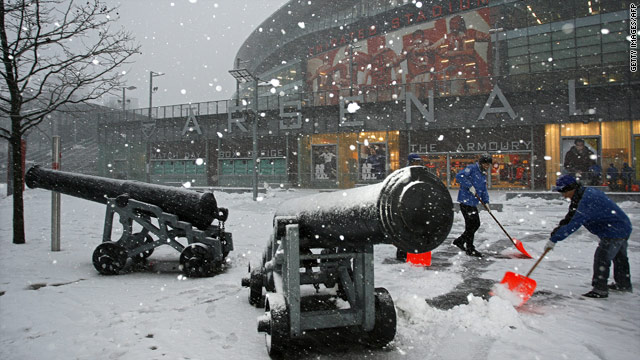 Liverpool's aging Anfield did not contain sufficient pitch heating technology to clear the ground of the snow falling on the field.
Elsewhere postponements to lower league Italian, French and Bundeliga matches took place. Inter vs Fiorentina was also postponed but due to the partaking of Inter in the Club World Club which they comprehensively won 3-0, the result will surely put Rafa Benitez at ease after it looked as if he would be out before Christmas.
Football fans will hope that the League games left unpostponed this weekend will still go ahead, as we try and soak up as much football action as possible before the Christmas break. Stay tuned for the round up of the week's action.
Subscribe to us via Twitter and *LIKE* us through Facebook