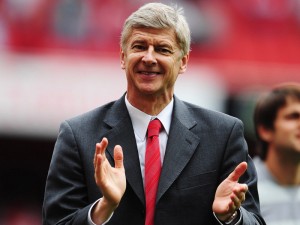 Arsenal have long been identified a team who can win the Premier League. The side has been the home of countless big name players in the past. In 2010/2011, Arsenal put together a young side, with Jack Wilshere being the player who benefited most from this.It all seemed to be going well for Arsenal, who were just a few points of United with a game in hand. However draws with Tottenham and Liverpool saw the Londoners drop down to third place where they now sit.
It would appear to rival supporters that Arsenal cannot handle the pressure of the Premier League. Yet coach Arsene Wenger believes he has found the issue behind Arsenal's end of season downfalls. A lack of player experience may be the issue and with a 40 Million Dollar budget behind him Arsenal may just be on the verge of bringing some big name players to the Emirates.
The talk of a world class centre back along with a new keeper may just inspire Arsenal to a title ahead of United, Chelsea and Liverpool. A combination of Arsenal's young talent, and the experience of a few worldclass players would surely boost team morale and player development. Rumours have Buffon in the sights of Wenger as well as Pepe of Madrid. But this is merely speculation.
What is for certain though is that Arsenal need to address an issue if they are to once again win titles. Be it domestic or internationally!